hehehehe..
hehehehehehe..
hehehehehehehehehe..
(im getting crazy already..aha3)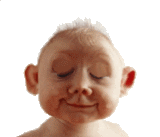 okay now..let see what we got..
kita dah SPM kan?
i mean,helo SPMers 2012..
huhu..
they said result SPM keluar 20 March..2013..
valid..
solid..
believe it..
=='..what do i feel?
duhh..i don't know..
can i just like vanished from this world now or something?
why did i had a feeling that that piece of printed paper is not going to be as "beautiful" as i expect?
oh my..seriously..
aku takut lah..
why would people say if i didn't get straight a's..
i mean, look at me..
im in UTP..
if that really matters anyway.. =_=
berserah jelah pada Allah..
may He'll be be giving me something that i worth to get..
okayy...now lets learn how to check result pakai sms..
tahun lepas pun aku ajar jugak..
tahun nie aku sendiri kena buat..erghhh...
Anda boleh semak keputusan SPM 2012 secara SMS dengan menaip SPM <Nombor KP> <Nombor Giliran> dan hantar ke 15888.

Contohnya :

SPM 900104038776 BC0001A044

dan hantar ke 15888.

Setiap semakan Keputusan SPM 2012 akan dicaj RM 0.35 sahaja, sekian =)
sekian..salam RESULT SPM..